Nottingham's leading design-focused kitchen company
Family-Run Bespoke Kitchen Specialists
Founded on a passion for innovation and design excellence, Rob and Samantha opened Mascari in 2009. As a family team of talented design specialists, they strive to create exceptional bespoke interiors that elevate daily living. They appreciate that delivering truly successful, long-lasting solutions hinges on ensuring even the smallest details complement their client's lifestyles.
That's why they go to great lengths to understand your individual requirements before tailoring your design to suit them.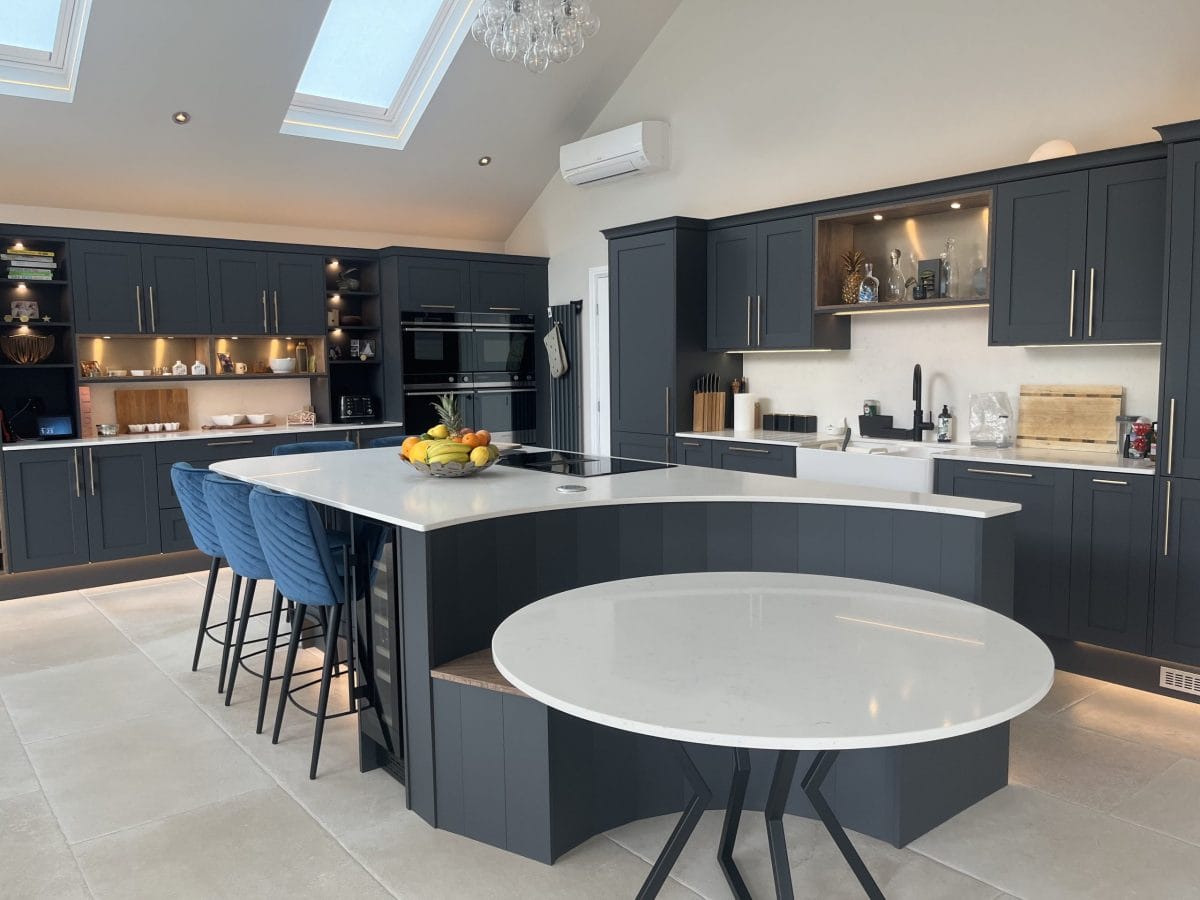 The team's unwavering focus on exceptional bespoke design and exacting standards have earned them an outstanding reputation.
From sourcing the finest sustainable products to delivering impeccable service, quality is at the heart of everything they do.
Samantha Mascari - Our designer Samantha completed her Kitchen Design FdA with a distinction. She is passionate about all aspects of design, creating interiors that showcase nature, light, space, and sustainable thinking. Sam has been shortlisted for multiple design awards during her career to date.
Rob Mascari - With a background in project management, our founder Rob is experienced in guiding projects from conception through to completion. Having undertaken roles as an associate lecturer and design award judge, Rob also possesses a wealth of design knowledge. He recently led a team of students on a sustainable kitchen project, an area of design he is very passionate about.
Alistair Oakden - Our installation manager Ali, a cabinet-maker by qualification, is a skilled master craftsman. He takes great pride in each and every project he undertakes. And with over twenty-five years of experience producing and installing furniture, his expertise enables us to do things others simply can't.
Committed To Sustainability
As an independent team with a wide-ranging background in design, we are acutely aware of the impact manufacturing has on the environment.
We are committed to finding sustainable solutions whenever possible and have taken care to source a range of environmentally friendly products. If you would like our help creating a more sustainable kitchen, please don't hesitate to get in touch.
Innovative High Quality Products
The Finest Quality British Kitchens
Our design-led approach sees us strive to bring aesthetics, practicality, and longevity into perfect harmony. And as passionate kitchen design experts, we simply refuse to compromise on our values.
A KBSA-approved team you can trust
Mascari Design is a fully accredited member of the KBSA. The KBSA is the UK's leading kitchen, bathroom, and bedroom specialists' association. Becoming a member means abiding by a strict code of conduct intended to protect consumers and promote quality.
As KBSA members, you can trust us to maintain the highest standards from design to completion.
Over the past few years, we have grown to appreciate our outdoors spaces much more. And our fantastic outdoor kitchens are created with this in mind. Our collection embraces the joys of outdoor living, giving you greater flexibility to enjoy your space in brilliant new ways. Created with superb quality and bespoke customisation at their heart, our outdoor kitchens make an exceptional addition to outdoor living.
Our luxurious modern and traditional kitchens are crafted here in the UK by prestigious family-run manufacturers Masterclass.
Encompassing an impressive choice of exquisite finishes and practical features, they represent superb design versatility, luxurious quality, and exceptional performance.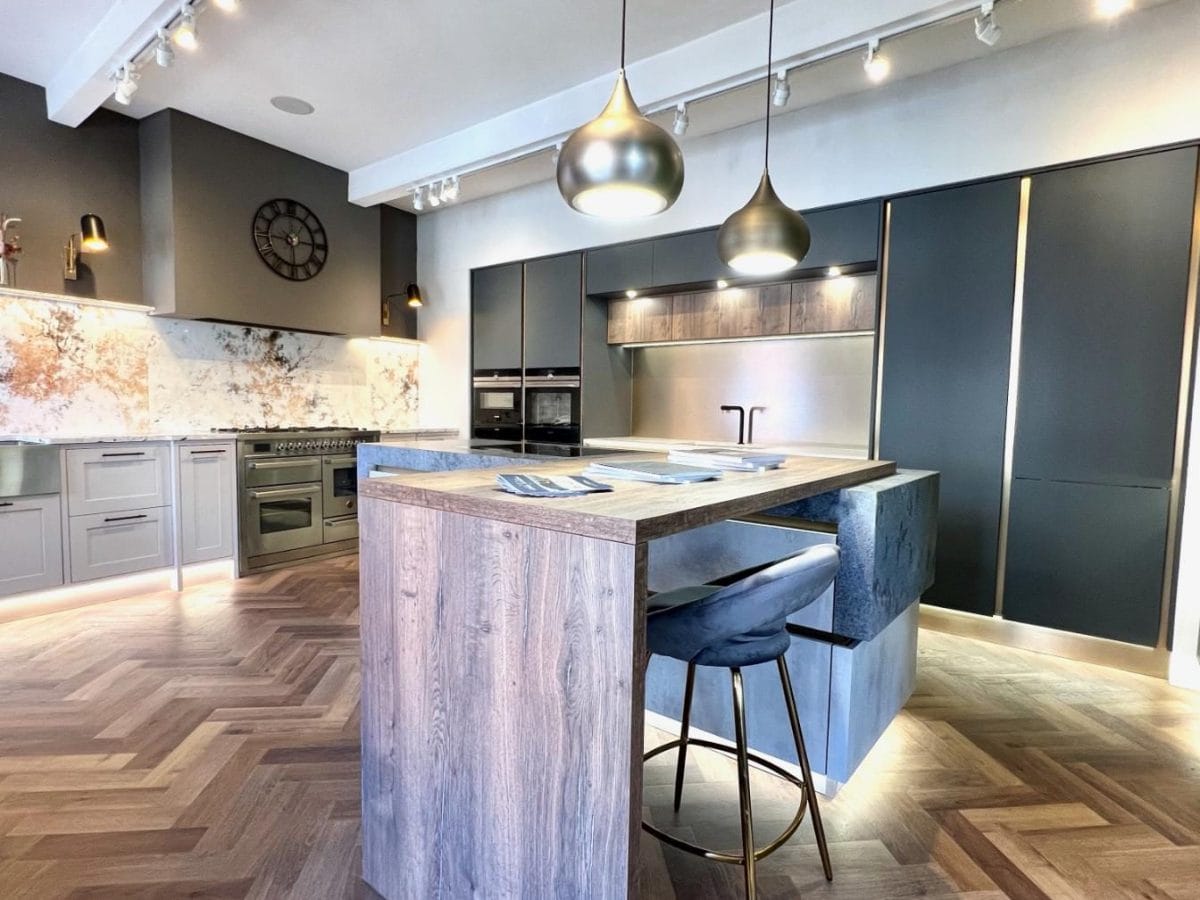 Visit Our Boutique Nottingham Showroom
Our beautiful, recently refurbished showroom showcases a fantastic collection of stunning new kitchen displays. Including a range of modern and traditional designs, luxurious worktops, stylish lighting, cutting-edge appliances, and more, our boutique studio is the ideal place to find inspiration for your project.
Our friendly and knowledgeable team will be on hand throughout your visit to answer your questions and share their expertise. We would love to hear your ideas and offer our support. Our showroom is located in Ruddington, on the outskirts of Nottingham. For more information on how to find us, please click the button below.