NVQ ASSESSMENTS - FITTED INTERIORS
Kitchen Fitting NVQ Assessment
Speak to our team to assist you gaining the Fitted Interiors NVQ qualification required for CSCS cards in the UK
THE UK QUALIFICATION FOR KITCHEN, BEDROOM, EDUCATIONAL FURNITURE, OFFICE AND GENERAL FURNITURE INSTALLERS – GAIN ACCESS TO SITES WITH CSCS CARD
The NVQ in Fitted Interiors is the only officially recognised qualification for kitchen fitters, bedroom fitters, educational furniture, office and general furniture installers.
We are fully qualified assessors of the kitchen fitting and furniture fitting NVQ. We undertake an on-site assessment of your work and guide you through the process of achieving the award.
Skilled operative CSCS fitted interiors
CSCS blue card for kitchen installers
You do not need to take any time away from your work or undertake additional training. Neither do you need to do any coursework or exams.
The on-site assessment is designed for experienced bedroom, kitchen, office and educational furniture installers to demonstrate to the assessor they have the relevant skills to be worthy of the qualification.
The Construction Skills Certification Scheme (CSCS) was set up to ensure skilled tradesmen are qualified to do the work they are undertaking on site. In order to gain access to UK building sites, a blue (skilled worker) CSCS card is needed to prove to the site manager that the bedroom, office, educational furniture or kitchen fitter holds the NVQ Level 2 in Fitted Interiors. Regulations are continually being tightened and holders of the green CSCS card are now only able to access sites for general labour purposes. The previous green Construction Site Operative is no longer available. To see more about CSCS cards click here.
By undertaking an assessment of your skills in your workplace, we can credit you with the qualification required to gain site access to undertake kitchen or bedroom installations.
Whether you are a one man band or team of installers, the qualification will be invaluable to you for the future.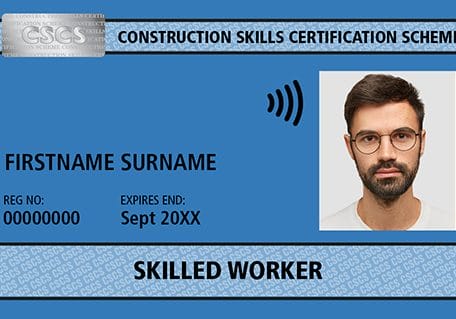 What is the NVQ I will gain?
The Construction Skills qualification is:
Cskills Awards L2 NVQ Certificate in Fitted Interiors (Construction)
Unit code: QUA830
Please scroll down to read in more detail about the qualification
What is an On-Site Assessment?
On-Site Assessment and Training (OSAT) is an innovative training initiative launched by the Construction Industry Training Board (CITB) and supported by UCATT.
Targeted at construction workers who have skills, experience and training but no formally recognised qualifications, it helps them to get the qualifications they need to prove they can do the job.
We are based centrally in the UK and can accommodate most areas.
Please get in contact with us today so we can discuss your location, availability and our very competitive pricing structure.
Frequently Asked Questions
Who can apply for the assessment?
The Cskills NVQ qualification in Fitted Interiors is open to any experienced kitchen or bedroom fitter. The aim of the assessment is to give you recognition of your skills without having to go through the process of official training, or take time out of work. There is more detail in the following pages that should help you decide whether you feel you should qualify for the NVQ.
As an experienced kitchen installer, why would I need the NVQ?
If you want to work on site as a kitchen installer you will need the NVQ and a CSCS card that details your qualifications. If you work domestically, having the NVQ will set you or your business apart from those that don't.
How long will the assessment take?
The assessment will be done around your work, and at times that suit you. The assessor will try to obtain as much evidence to help you achieve the NVQ with as little disruption to you as possible. On average, the process will take one to three months.
How much will the assessment cost?
Our fees are very competitive. Before we can give an exact price we would need to understand a bit more about your relevant experience, typical line of work and location.
What will I be assessed on?
The NVQ you will be assessed on is the Cskills Awards Level 2 NVQ Certificate in Fitted Interiors (QUA830).
The qualification is broken down into four units, with the optional addition of the fifth (Basic Plumbing).
The four compulsory units are:
QCF121: Installing Fitted Furniture in the Workplace
QCF641: Conforming to General Health, Safety and Welfare in the Workplace
QCF642: Conforming to Productive Working Practices in the Workplace
QCF643: Moving, Handling and Storing Resources in the Workplace