Explore the Range of Luxury Flooring and Lighting Options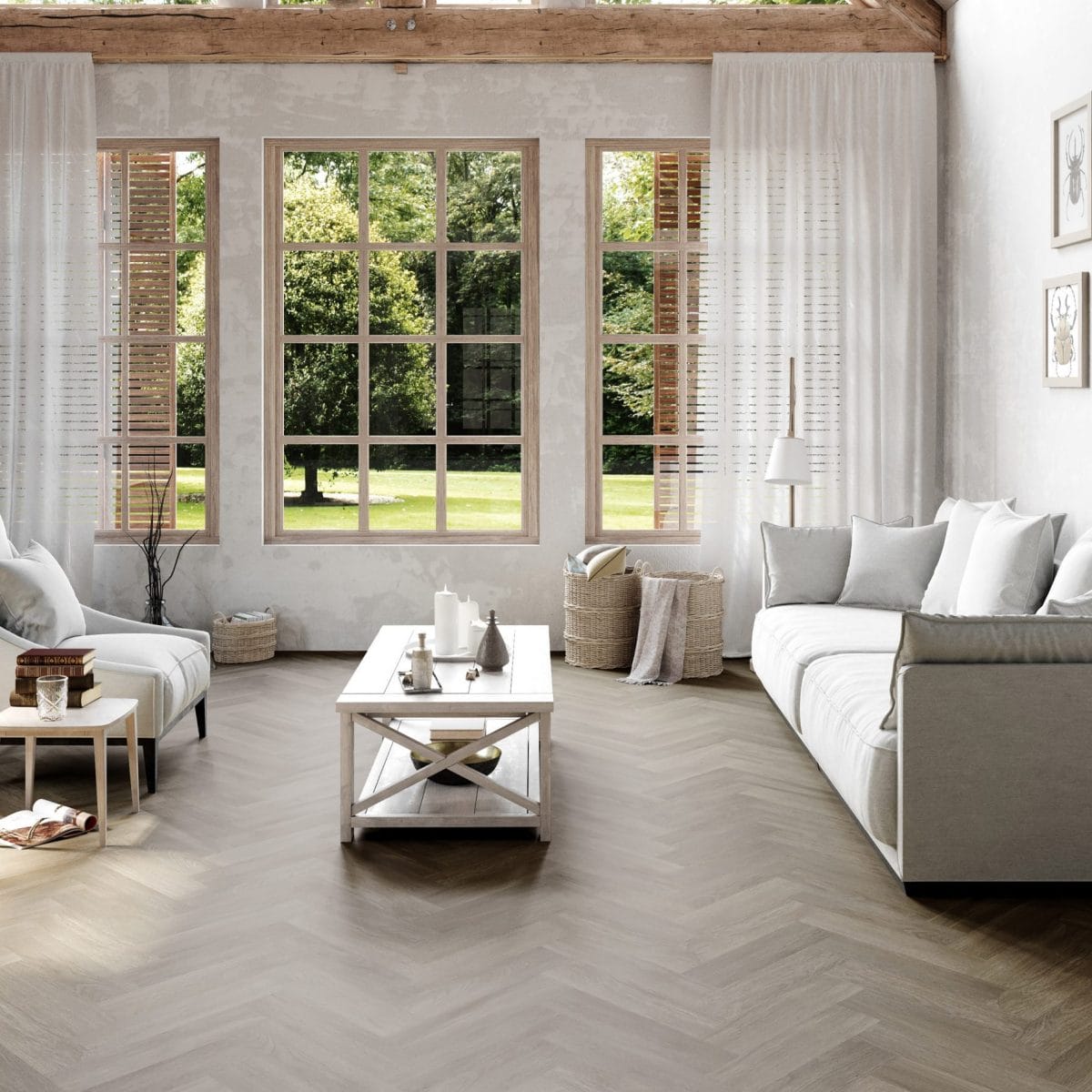 Flooring plays a major role in the aesthetic of your new kitchen and living space
Considered hues, woodgrains and textures will complete a natural feeling and bring a warmth during the days or evenings whatever time of year.
LVT flooring (Luxury Vinyl Tiles) offers the ultimate balance between performance, durability and style.
As suppliers of Invictus Flooring, a high end LVT manufacturer, we typically recommend this to compliment your project, often extending beyond just the kitchen to integrate new and existing areas of your home.
Invictus flooring offers a host of beautiful tones of both woodgrains and tiles, in particular, The hugely popular herringbone pattern. With a 25 year manufacturers warranty for residential use as standard, we would be delighted to supply and install your stunning new floor.
Knowing how to light a kitchen or living area is a vital part of the design
Natural light is key to designing a space that makes us feel welcome and healthy with careful consideration of both task and mood lighting enhancing our enjoyment of the room.
The multifunctional use of your space will typically lead to wards a multi zoned approach as necessary. LED lighting is both energy conserving and long lasting.
Through our lighting partner Sycamore LED, we supply a diverse range of high quality LED lighting to suit all situations across your home including kitchens, living spaces, studies, bathrooms and bedrooms.
COB LED strip lighting offers a beautiful and seamless, dot free solution for many applications. Available in different temperatures of white light or as the range topping tenable option with app control for ultimate customisation, we will be delighted to help you make the choice that works best for you